WELCOME!
Most days you'll find me in a paint-splattered jumpsuit, sipping a coffee with paint under my brightly-colored fingernails (which I insist on keeping long because).
I've always been a creative type, but my journey as a fine artist didn't start until I was in my early 30s and realized that I wanted to start living my life for me. So I picked up a paintbrush and haven't put it down since.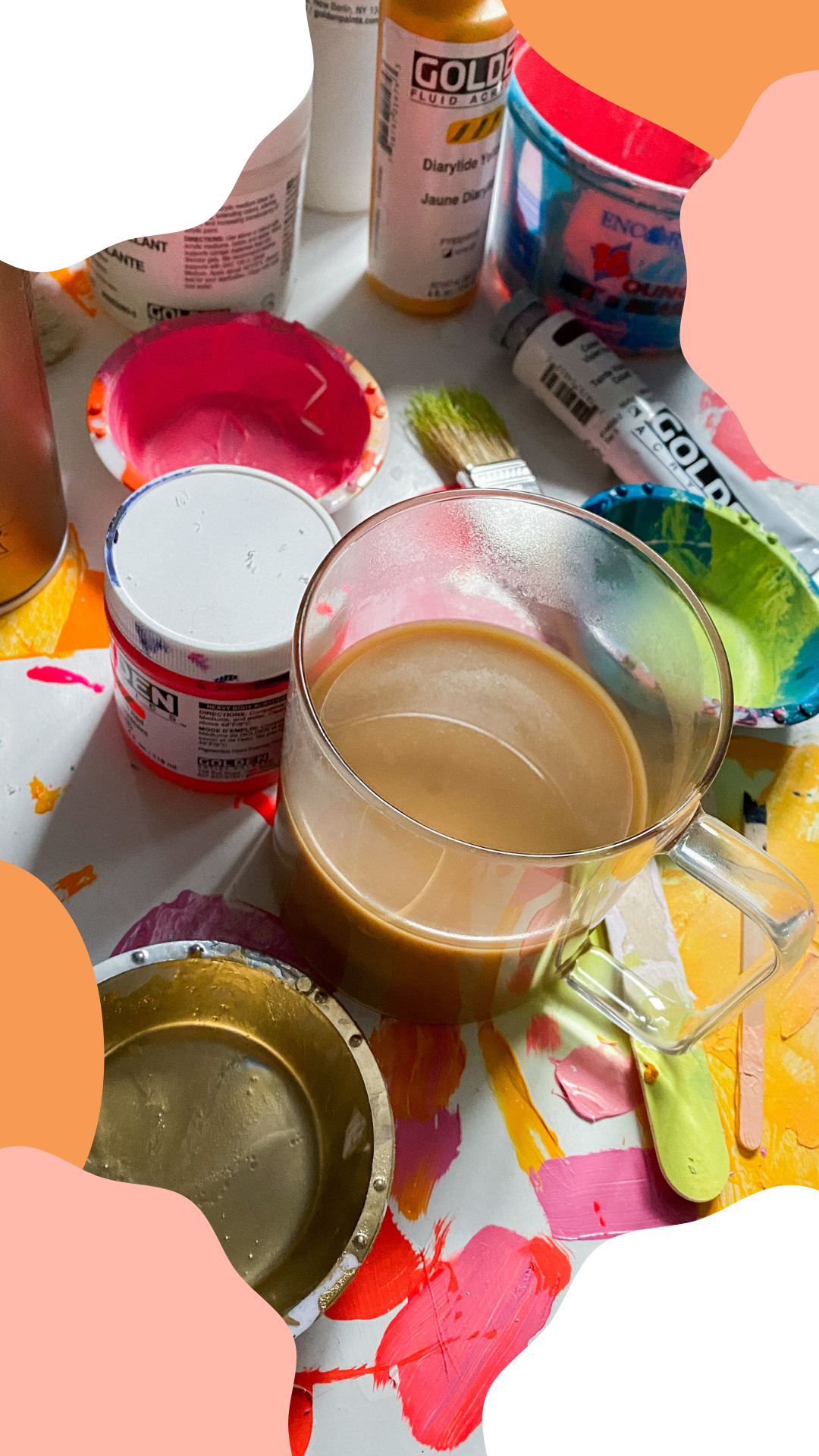 I'm so happy you're here.
The work I create is colorful, interpretive and free-flowing. My self-taught style has been developed through exploration of the natural interaction of paints and pigments, and inspiration of natural colors and movement that have positive effects on our mood and emotions. I often use a combination of fluid painting techniques, along with texture-giving brush work and light-catching metallics.
My work is inspired and motivated by positive energy I gather from experiences, exploration, the natural world, and often - music. I believe that art takes on the energy under which it was created, and I try - through my color choice, painting methods, and state of mind - to imbue each piece with positive and happy vibes so it can bring that energy to your home.
My past work lives with collectors all over the country, and abroad.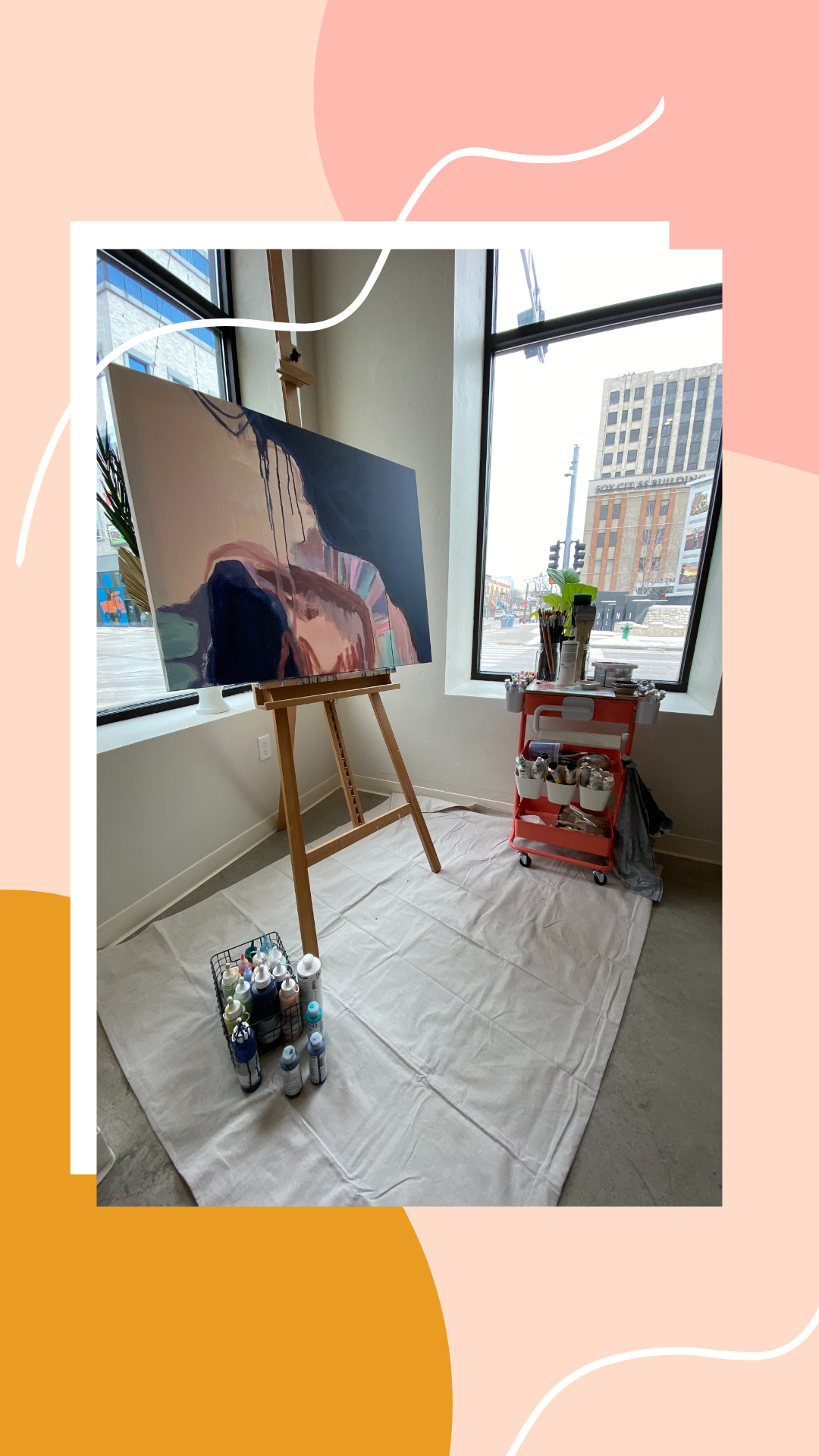 How I paint
My connection to a physical piece of art is very visceral. The colors, brushstrokes and texture tell a story and history that is unique to every painting.
I'm an intuitive painter, meaning everything that comes out of my brush flows from me directly onto the canvas. My work is colorful, emotional, expressive and freeing. And the story of each work is up for interpretation by the viewer.
view available work