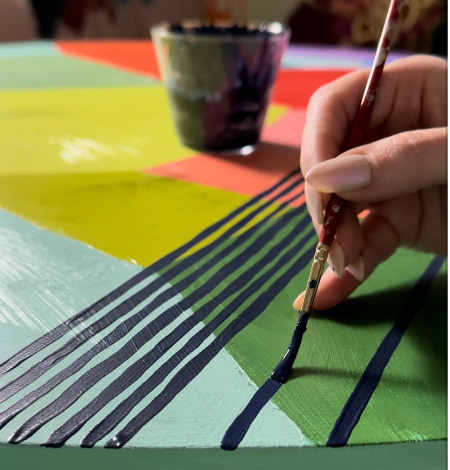 About commissions
A commission is a great option if you enjoy my style of work and need a piece in a specific size or color palette to suit your space, decor, or vision.
Learn all about my commission process by scrolling down to access my free guide OR if you're ready to get started, email me to kick off our conversation.
email to inquire
quick info
timeline

Commissions take on average 4-8 weeks from the time I start painting until it ships to you, and I only take on about 2 per month.

budget

Cost is largely based on the size of the piece you choose. Check out my guide for rates, or email for a quote on a custom size.

booking

You can book in advance and reserve your commission slot by making a 50% deposit. More on this is in the commission guide.
Let's talk about your vision